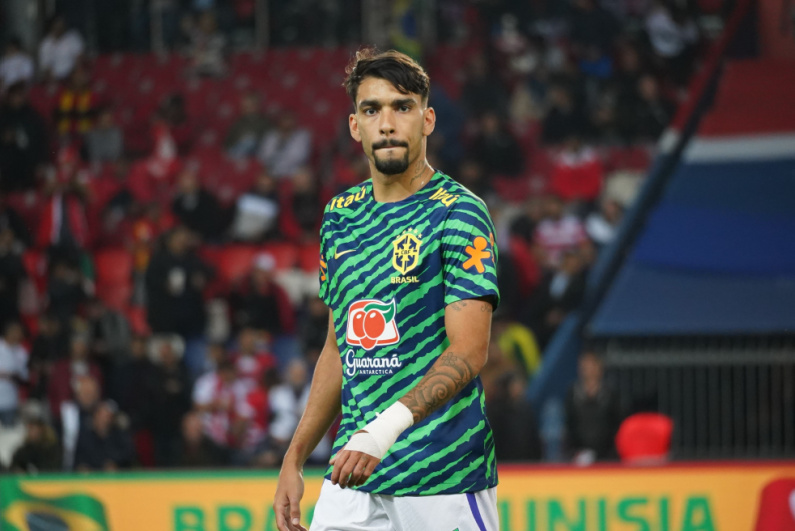 A senator in Brazil believes that a lifetime ban is appropriate for any soccer players found guilty of serious match-fixing transgressions. [Image: Shutterstock.com]
A serious issue
A senator in Brazil wants players like Lucas Paquetá to get a lifetime ban from soccer if found guilty of engaging in match fixing. Senator Jorge Kajuru, who will be the next Sports Betting Commission president in Congress, warned players both at home and abroad about disrupting the integrity of games.
11 Brazilian players were sanctioned by FIFA for these types of offenses
He noted that as many as 11 Brazilian players have been sanctioned by FIFA for these types of offenses. Talking about the punishments for the transgressors, Kajuru saidL "The sentences range from 360 days of suspension to being banned from playing football again, which is the punishment I prefer."
The senator emphasized that Ygor Catatau, Matheus Gomes, and Gabriel Tota have all received lifetime bans this year, with another eight players serving suspensions of between 360 and 720 days.
Developing a reputation
Senator Kajuru touched on the active investigations into Real Betis player Luiz Henrique and West Ham's Lucas Paquetá. The two are currently facing probes from the Spanish and English soccer federations, respectively, after people in Brazil won significant sums by betting on them getting yellow cards in specific matches.
he will wait for the outcomes of the investigations
Kajuru doesn't want Brazil, which has the most soccer players in the word, to develop a reputation for engaging in illegal sports betting-related activities. He says that he will wait for the outcomes of the investigations to see if the players will receive punishments. The senator also explained that the respective federations may try to get a territorial extension for any sanctions from FIFA so they would be applicable across the world.
Ongoing investigations
News that Lucas Paquetá was under investigation by the English Football Association (FA) came to light in August. He was on the cusp of an £80m ($100m) transfer to Manchester City before these revelations went public and ultimately did not move clubs despite having agreed to a deal in principle.
Lucas Paquetá has 42 caps for the Brazilian national team, scoring nine goals for the side. Luiz Henrique has no senior caps and joined Real Betis in the summer of 2022.
The International Betting Integrity Association alerted FIFA and the FA about suspicious betting activity surrounding a yellow card the attacking midfielder got in a game on March 12. Some of his relatives in Brazil allegedly created Betway accounts on the day of the fixture and bet the maximum possible amount on him getting a yellow card.
Luiz Henrique received a yellow card for "ignoring" the referee's instructions during his game on the same day and Paquetá's relatives had also bet on the 22-year-old getting carded in the tie against Villarreal.
#Senator #Life #Ban #Paquetá #Guilty #Match #Fixing